Metroland Media is a multi-platformed media company, publishing nine community newspapers throughout Toronto, Goodlife magazines, insidetoronto.com and other shopping websites.  We provide the strongest door-to-door distribution network in the City of Toronto. The primary goal of our products, community sponsorships and partnerships is to connect the people of Toronto and act as a catalyst for community betterment. We are honoured to be a founding partner in this event. For more information, please call 416.493.4400. Please visit our website at
https://metroland.com/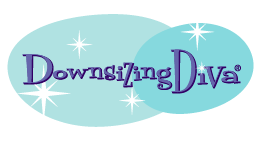 Downsizing Diva, a company of kindred spirits, is on a mission to make a positive difference in the lives of Seniors who are downsizing and moving. For 20+ years, the Divas have been helping people ensure their  homes are familiar, comfortable and safe. They do their work WITH their clients, not TO them with care,  compassion and, sometimes, comedy. Whether you have decided to stay in your current home and make some  modifications or you are thinking about moving, Downsizing Diva is always…at  your service!
Want to talk to someone about downsizing or moving Call Downsizing Diva at 416.757.0319.

Oxford College is a leading Post-Secondary Institution. Founded in 2003, Oxford College offers professional diplomas in healthcare, social services, technology, and business. Oxford College is dedicated to meeting the ever-changing needs of our students. We are proudly recognized for our exceptional quality of education and our strong knowledge of hiring trends set by the marketplace.
Visit our website at https://www.oxfordedu.ca/